Powerful & Reliable Corona Treatment for Cast Film Lines
Corona Stations, Electrode Assemblies & Power Supplies
Enercon offers corona treating solutions specifically designed for cast film lines producing BOPP, OPP, BOPET & BOPA. Our robust electrode assembly design features smart pneumatics to prevent damage from web breaks. And intuitive touch screen power supplies make this the simplest corona treater you'll ever operate.
Easy-set Fine & Gross Electrode Air Gap Adjustment
Robust & powerful stainless steel tube electrodes
Floating electrode design for thermal stability
Exhaust system for cooling & ozone removal
Enercon's innovative Smart Pneumatics pivot electrode assemblies out of the way to avoid damage from web breaks at high speeds. The system maintains low pressure to keep the electrode in the operating position. When pressure against the assembly is detected the smart pneumatics apply force to pivot the assembly away from the web. Force is also applied to the electrode assembly when returning to the treat position to ensure proper positioning.
Integrated Artificial Intelligence
Remarkable new support features include on board troubleshooting tips, custom maintenance reminders and explicit real time fault monitoring. In addition to logging and time stamping any faults, its integrated artificial intelligence automatically recognizes when a fault takes place and captures a detailed snapshot of operating data. This is the equivalent of having a service technician monitoring the system with advanced diagnostic tools.
A USB port allows users to download this data and share with Enercon Service Engineers for quick resolution of any issues. Users can also use the USB to capture maintenance and event logs as well as update software in the field.
Enercon systems are designed to operate in a maximum ambient temperature of 40°C (104°F) @ 80% relative humidity, non-condensing.
KEY FEATURES
For Successful Ultrawide Film Treatment
Consistent & Reliable Corona Treatment

Advanced Power Supply Design & Control

Robust Electrodes with Smart Pneumatics

Thermal Cooling & Ozone Removal Exhaust System

Global Application & Technical Support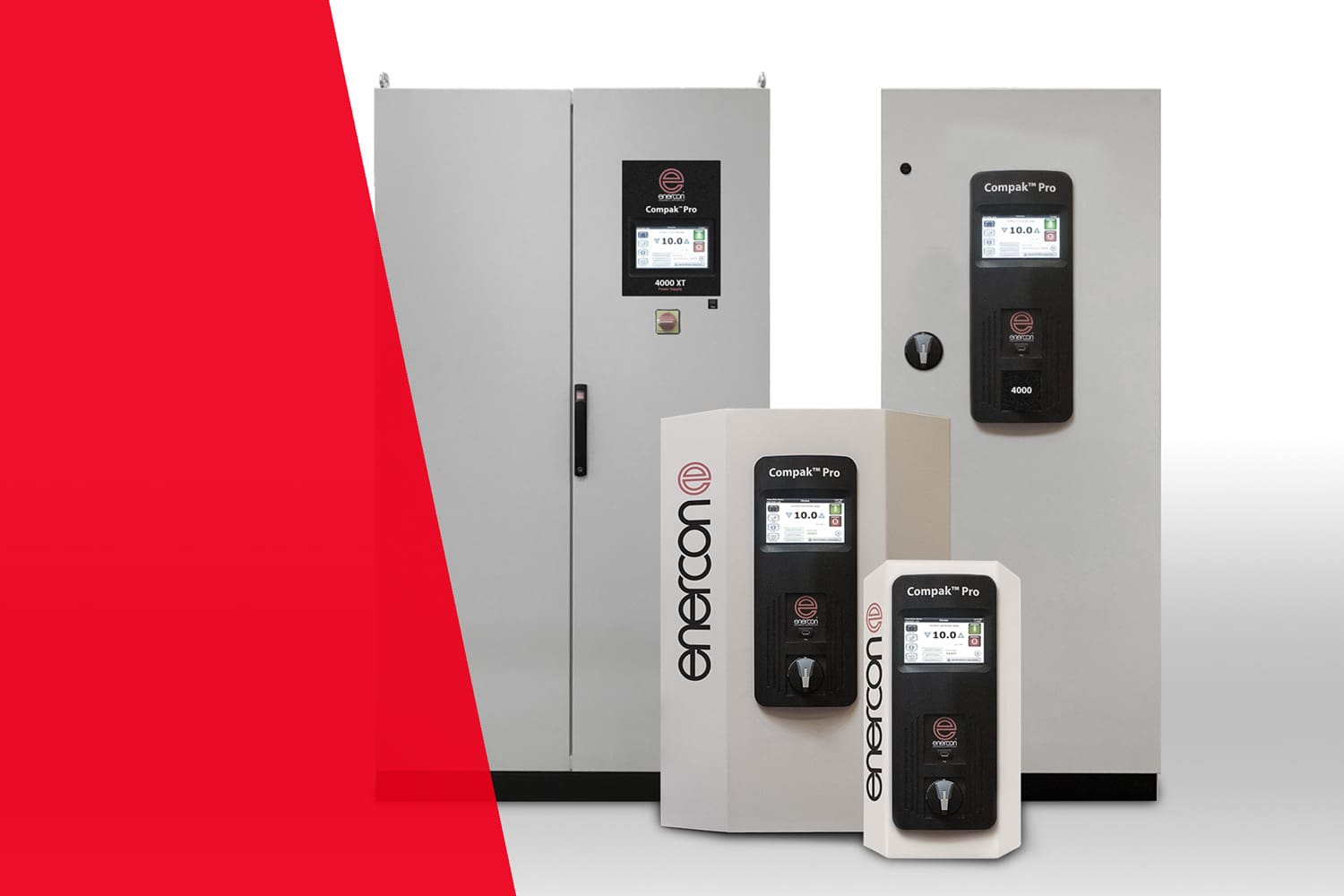 CORONA TREATING POWER SUPPLIES
OPTIONAL EQUIPMENT
Which may be recommended or specified:
Quick Disconnect Electrode Cartridge