Corona Treaters for Printing, Coating & Laminating
For fixed width treating of polymer films, foils & paper on converting lines Enercon's line up of ceramic electrode corona treaters are the ideal choice for effective treatment & reliable performance.
Enercon's printing, coating & laminating application experts will configure your corona treater for the width of treatment needed, treatment power required, any OEM integration requirements, and other application criteria requiring special web handling features.
The most configurable components of a corona treater are the high efficiency electrodes, the ground roll and the power supply.
Enercon offers an ASO & ESO station design that accommodate standard and high powered electrodes respectfully. These well proven electrode assembly designs have several beneficial features:
Ozone & Thermal Protection:
Exhaust through electrode assembly removes ozone from the work area and cools electrodes to maintain thermal stability.
Splice Protection & Fast Thread-up:
Pneumatically actuated electrode assembly pivots out of the way.
Assembly pivots to protect electrodes from unexpected splices.
Hinged design enables easy clean-in-place maintenance.
Enercon systems are designed to operate in a maximum ambient temperature of 40°C (104°F) @ 80% relative humidity, non-condensing.
KEY FEATURES
For Successful Printing, Coating & Laminating
Improve Surface Energy of All Types of Films

High-Definition Corona for High Value Films

Unique Electrode Assembly Design

Custom Configured for Your Application

Integrates with All OEM Lines

Our corona treaters integrate with all leading OEMs including Bobst, Comexi, Davis Standard, Delta Modtech, Koenig & Bauer, Mark Andy, Nilpeter, Nordmeccanica, Olbrich, PCMC, SOMA, Sung AN, Uteco, & W&H.
Bare Roll

Works well for most applications requiring moderate power levels without special material considerations.

Conductive Ceramic Coating

Protects bare roll from oxidation and make routine maintenance easier.

Universal Ceramic Roll Coating for High Definition Corona (see below)

Optimizes corona treater performance
CORONA TREATMENT
High Definition Corona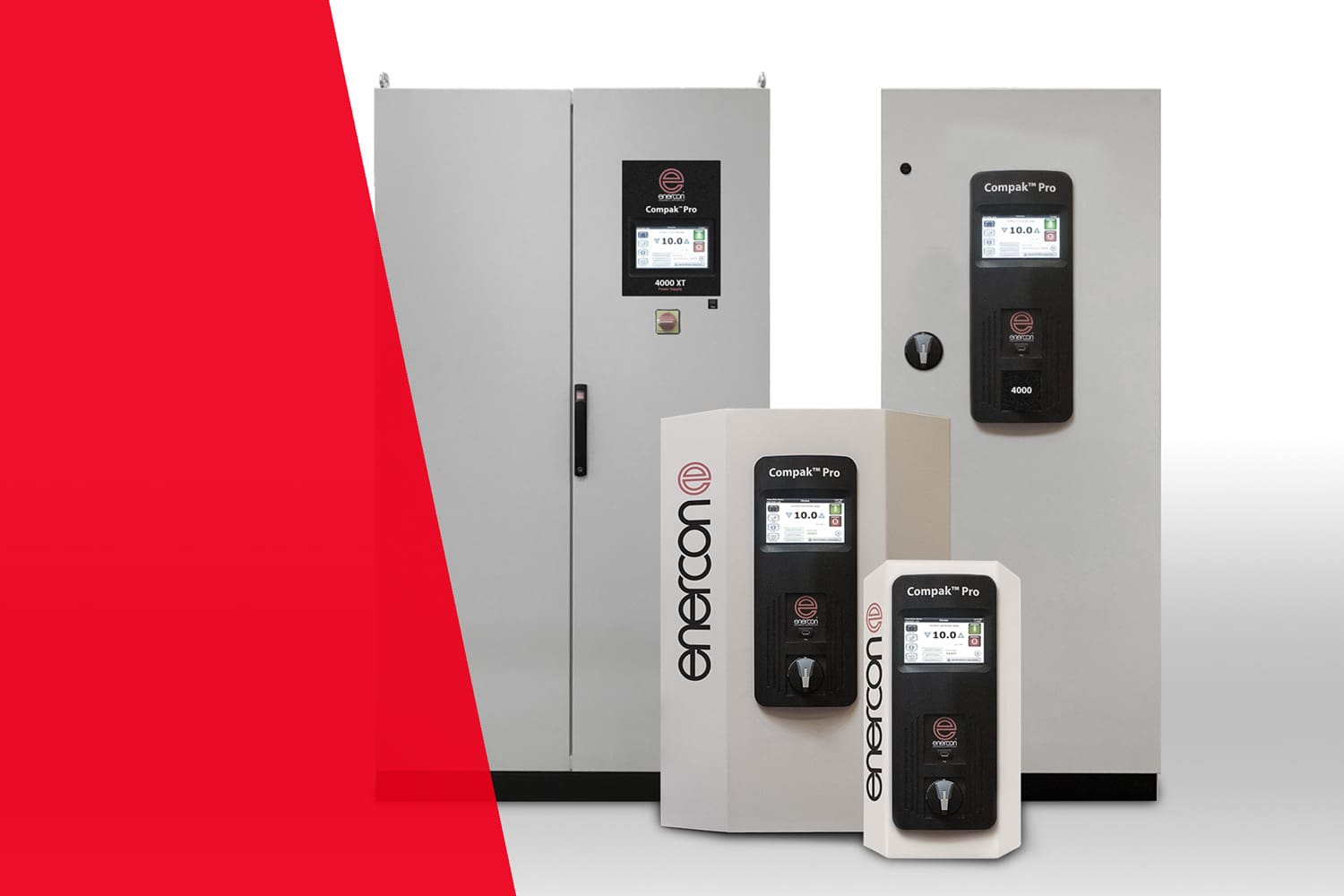 CORONA TREATING POWER SUPPLIES
OPTIONAL EQUIPMENT
Which may be recommended or specified:
Quick Disconnect Electrode Cartridge