Turnkey Corona & Plasma Treating for Labs & Offline Production
Improve surface energy of films for printing, coating & laminating with an offline treating system with complete unwind/rewind system.
Integrated systems include unwind, rewind, corona or plasma treater, power supply and high voltage transformer. Treats up to 32" wide and 24" roll diameters. Ask us about custom configurations.
Standard System
Ideal for Lab Trials
Deluxe System
Ideal for Lab Production
INTUITIVE TOUCH SCREEN CONTROL
Guides operators through operation & power setting. Logs faults and includes on-screen troubleshooting guides.
POWER CONTROL
Power supply mounts directly to station.
WATT DENSITY & PROPORTIONAL SPEED CONTROL
Ensures consistent treatment regardless of line speeds.
PORTABLE STAND
Built in floor locks and castors for easy portability.
SIMPLE TO INSTALL
Roll the system into place, connect to your exhaust and power, turn on the system.
ROLL LOADING
Safety chucks on deluxe and 27" or 32" standard systems, cantilevered on others.
SIMPLE THREAD-UP
Removable electrode cartridge locks into place for quick & easy changeover.
CONSTANT LINE SPEED - DELUXE ONLY
As the rewind roll diameter changes, the motor speed changes to keep the web speed constant.
WEB TENSION CONTROL - DELUXE ONLY
Automatically adjusts as the roll diameters change.
ROLL OPTIONS
Bare, Conductive Ceramic & Universal.
System Comparison
Standard
Deluxe
Web Width
32" (810mm)
32" (810mm)
Roll Diameter
<12"
<24"
Roll Core Diameter
3" or 6"
3" or 6"
Line Speed
<50fpm
<250fpm speed
Tension Control
Manual
Automatic
Speed Control
Manual (Rewind RPM Adjustment)
Automatic (Constant Web Speed)
Watt Density Control
Yes
Yes
Enercon systems are designed to operate in a maximum ambient temperature of 40°C (104°F) @ 80% relative humidity, non-condensing.
KEY FEATURES
CoronaFlex™ Unwind-Rewind System
Complete System with Integrated Unwind-Rewind

Treat Conductive & Non-Conductive Materials

Easy to Use Intuitive Touch Screen Control

Watt Density Control for Consistent Treatment

Treats Web Widths up to 32" (810mm)
Silicone

Works well for most applications requiring low or moderate power levels.

Conductive Ceramic Coating

Offers greater dieletric strength and durability for more demanding applications.

Other Coverings Available Upon Request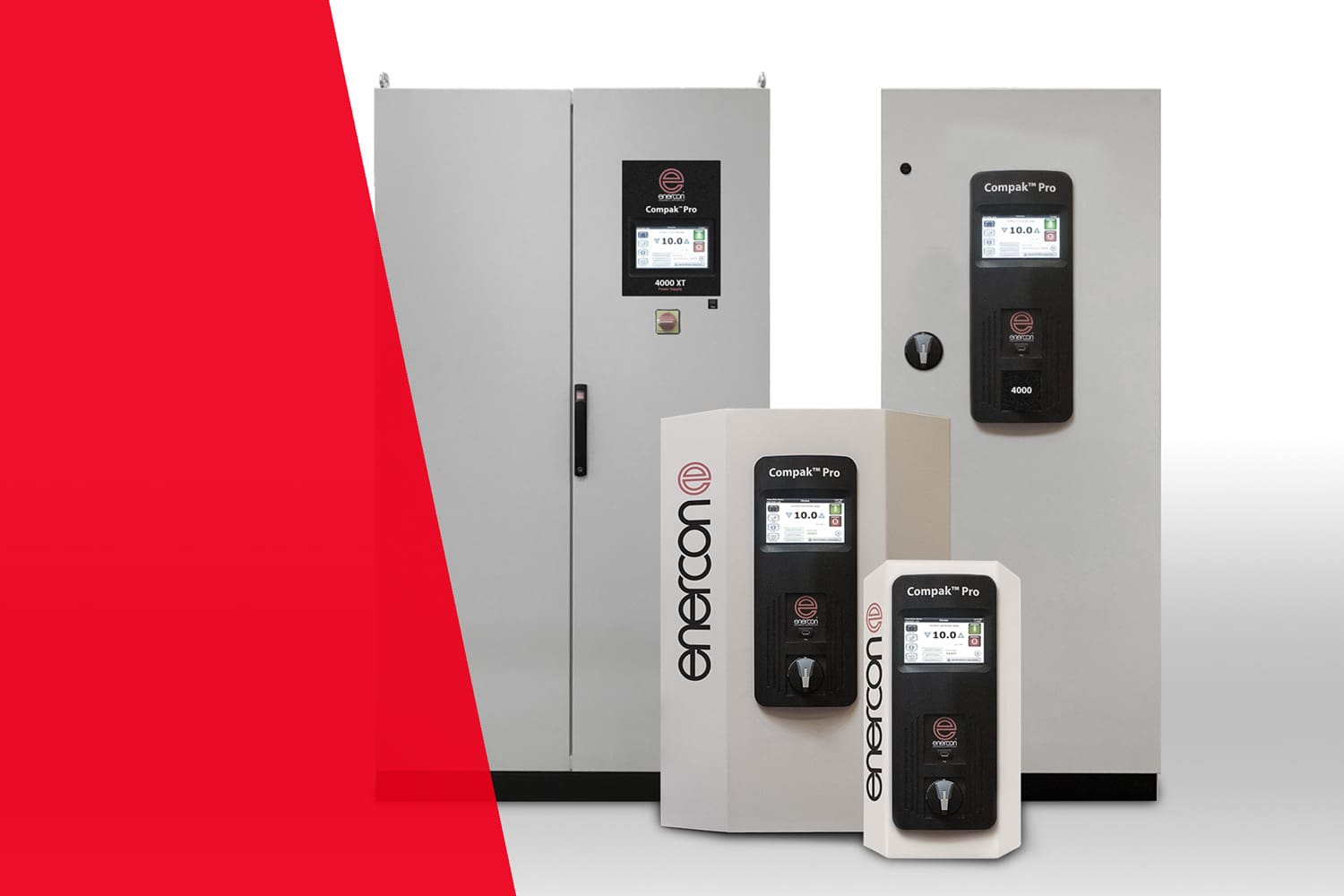 CORONA TREATING POWER SUPPLIES
OPTIONAL EQUIPMENT
Which may be recommended or specified:
Quick Disconnect Electrode Cartridge