New Super Seal™ Induction Cap Sealer
The Enercon Super Seal™ induction cap sealer is the industry standard for cap sealing. In fact, our induction cap sealing machines have sealed billions & billions of containers at more packaging operations than any other brand in the world. Super Seal™ cap sealers are recognized for their ability to reliably create hermetic seals that prevent leaks, preserve freshness & provide tamper evidence. And our new Super Seal 300, 400 & 600 cap sealers offer more advanced features than ever before.
Superior mechanical and electrical design make this cap sealer the most popular choice of packagers looking for repeatable performance & ease of operation. The compact all-in-one power supply and sealing system requires little floor space and virtually no maintenance. New features include options for inspection & detection of stalled & backed-up containers.
Learn more below, and also consider the Super Seal™ Touch induction cap sealer and Super Seal™ Max sealer for greater sealing power & advanced features driven by a touch screen interface.
Easy to use operator interface provides sealer operation and control status indicators as well as a menu driven display for advanced feature control.
Specifications - Super Seal™

Dimensions
11 11/16" x 18 11/32" x 16 1/2" (297 mm x 466 mm x 419 mm)
Weight
42 lbs. (19.07 kg)
Input Voltage
240V, 50/60Hz, 1 Phase
Enercon systems are designed to operate in a maximum ambient temperature of 40°C (104°F) @ 80% relative humidity, non-condensing.
KEY FEATURES
For Successful Induction Sealing
New display simplifies setup, operation & troubleshooting

Advanced microprocessor control & IGBT circuitry

High efficiency plug-in sealing heads

Options for stalled containers, container back up & foil detection

Local/Remote modes for start/stop & power level
THE KEY TO INDUCTION SEALING
Advanced Sealing Head Technology
One of the keys to efficient and reliable induction sealing is matching the right sealing head design for your cap and container configuration. Enercon engineers have developed a range of induction sealing heads to maximize the efficiency of your sealing process. Flat and tunnel sealing heads are interchangeable and our all-in-one sealing head covers operations with a wide range of cap sizes.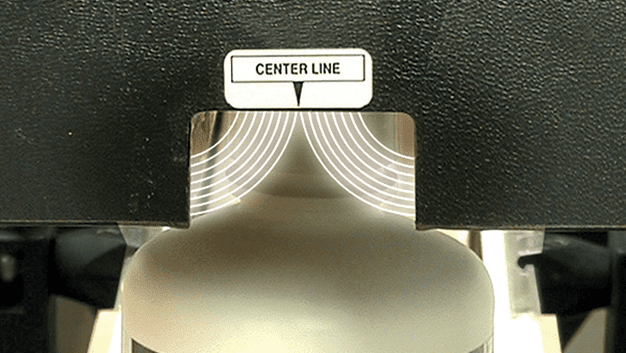 OPTIONS
Cap Inspection Options
Foil caps should never sit idle under an active induction sealing head. Add these sensor packages to your system for additional safety:
Stalled Container Detector
Detects a stalled container under the sealing head and automatically turns off the sealer. 
Container Backup Detection
Detects container backups entering and exiting the sealer automatically turning the sealer off should this occur.
Add Quality Control to your operation with these options:
Foil Detection
Ensures foil is present in every cap prior to sealing.
Simply plug-in the eJector™ along with your cap inspection system and you're ready for seamless quality control.
Easily alerts operators of operating status from a distance.
Be sure your system always has backup parts. Special discounts when purchased with system.
Connect directly to your line with a floor mount or add flexibility with a mobile cart.