Super Seal™ Touch Induction Cap Sealer
Enercon's Super Seal™ Touch sets new standards for induction cap sealing power, ease of use, and productivity.
Induction cap sealers protect product integrity by creating a hermetic seal that prevents leaks, preserves freshness and provides tamper evidence. This powerful induction cap sealer is controlled through an intuitive operator interface that unleashes a host of features to make your operation more productive.
The Super Seal™ Touch is the realization of a concept developed by Enercon's mechanical, electrical, service and sales teams. Ryan Schuelke Enercon's Vice President of Sales says, "Improving upon Enercon's industry leading Super Seal™ design is a tremendous achievement and a great breakthrough for the industry. New performance standards include up to twenty percent more sealing power, a significant reduction in cap inspection setup time and capabilities for network connectivity."
Operators will enjoy the sealer's advanced microprocessor control and internal intelligence that monitors all operating parameters & provides them with detail fault information & integrated troubleshooting assistance. Optional cap inspection is controlled through the interface and includes an LED container centering guide with integrated control for all inspection & rejection functions.
Learn the behind the scenes story of how the Super Seal™ Touch cap sealer was developed.
Hear from development engineers as they talk about the important features that were integrated into this system to set new standards for packaging efficiencies and productivity.
Enercon systems are designed to operate in a maximum ambient temperature of 40°C (104°F) @ 80% relative humidity, non-condensing.
KEY FEATURES
For Successful Induction Sealing
Intuitive touch screen makes setup & operation simple

Supervisory password protection with operator lockout

Recipe management, remote start/stop and remote power control

Optional network connectivity, inspection and rejection systems

Stainless steel enclosure, IP55 – safe for wash down

Universal input voltage compatibility (200V through 240V)

Designed for quick change over
THE KEY TO INDUCTION SEALING
Advanced Sealing Head Technology
The key to induction sealing success and efficiency is optimizing the available power by effectively transferring it to the foil liner.
Enercon's engineers have mastered the science of sealing energy with the development of an assortment of unique sealing heads.
The Super Seal™ Touch offers a unique All-in-One sealing head which seals a range of cap sizes from 35-120mm.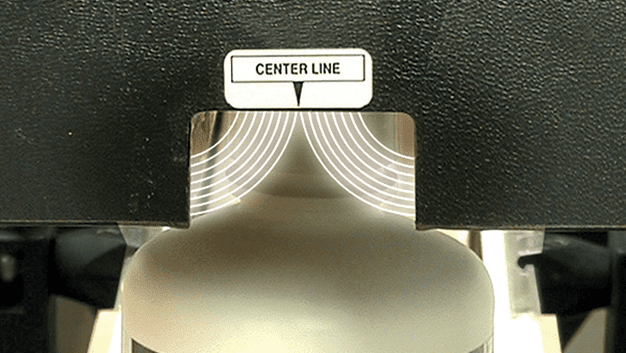 OPTIONS
Cap Inspection Options
Foil caps should never sit idle under an active induction sealing head. Add these sensor packages to your system for additional safety:
Stalled Container Detector
Detects a stalled container under the sealing head and automatically turns off the sealer. 
Container Backup Detection
Detects container backups entering and exiting the sealer automatically turning the sealer off should this occur.
Add Quality Control to your operation with these options:
Foil Detection
Ensures foil is present in every cap prior to sealing.
Cocked Cap Detector
Detects if a cap is not properly seated on bottle.
LED Bottle Centering Guide
Provides operators with a beacon to easily align containers under the center of the sealing head.
Simply plug-in the eJector™ along with your cap inspection system and you're ready for seamless quality control.
Easily alerts operators of operating status from a distance.
Be sure your system always has backup parts. Special discounts when purchased with system.
Connect directly to your line with a floor mount or add flexibility with a mobile cart.