Super Seal™ Pro Induction Cap Sealer
Enercon's Super Seal™ Pro is the most advanced induction cap sealer on the market.
The system features a highly responsive 7" touch screen that provides operators with an intuitive experience. The larger screen enables advanced controls supporting remote, recipe and local operating modes and the addition of maintenance reminders.
The Super Seal™ Pro's help screens instruct operators how to verify if the conveyor, containers, and sealer are set up properly. Troubleshooting tips with visuals are also provided. And, a QR code links to Enercon's support website for access to videos, detailed how-to articles, and the opportunity to start a support case if needed.
Operators will enjoy the sealer's advanced microprocessor control and internal intelligence that monitors all operating parameters & provides them with detail fault information & integrated troubleshooting assistance. Optional cap inspection is controlled through the interface and includes an LED container centering guide with integrated control for all inspection & rejection functions.
Enercon systems are designed to operate in a maximum ambient temperature of 40°C (104°F) @ 80% relative humidity, non-condensing.
KEY FEATURES
For Successful Induction Sealing
7" touchscreen provides operators with setup, operation, & troubleshooting assistance

QR codes link to Enercon's support website for more details & the ability to start a support case if needed.

Recipe management, remote start/stop and remote power control

Detailed fault, event & maintenance logging

Optional network connectivity, inspection and container monitoring

Compatible with existing sealing heads

Stainless steel enclosure, IP55 – safe for wash down

Universal input voltage compatibility (200V through 240V)
THE KEY TO INDUCTION SEALING
Advanced Sealing Head Technology
Enercon customers who would like to upgrade to this new technology will be pleased to learn they can use their current sealing heads with the new system.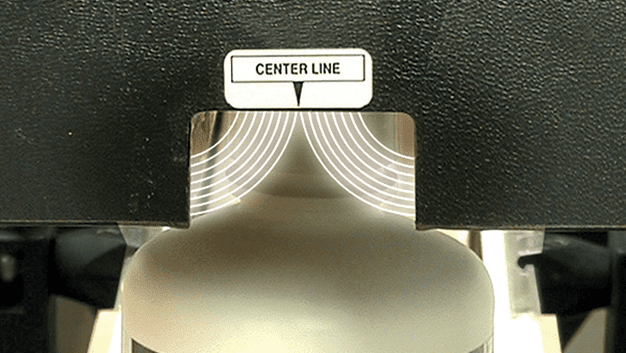 OPTIONS
Cap Inspection Options
Foil caps should never sit idle under an active induction sealing head. Add these sensor packages to your system for additional safety:
Detects a stalled container under the sealing head and automatically turns off the sealer. 
Container Backup Detection
Detects container backups entering and exiting the sealer automatically turning the sealer off should this occur.
Add Quality Control to your operation with these options:
Foil Detection
Ensures foil is present in every cap prior to sealing.
Cocked Cap Detector
Detects if a cap is not properly seated on bottle.
LED Bottle Centering Guide
Provides operators with a beacon to easily align containers under the center of the sealing head.
Simply plug-in the eJector™ along with your cap inspection system and you're ready for seamless quality control.
Easily alerts operators of operating status from a distance.
Be sure your system always has backup parts. Special discounts when purchased with system.
Connect directly to your line with a floor mount or add flexibility with a mobile cart.